RUG CARE DIRECTORY
Find Rug Care Experts Near You
Rug Care Directory
Welcome to the Rug Care Directory online, your resource to locate Rug Care experts in your area. Browse our entire listing directory by 'category' or use the 'search' feature to locate a Rug Care service provider from across the nation. Search using the business name, contact name or even a ZIP code.
This directory is restricted to Rug Care experts in North America.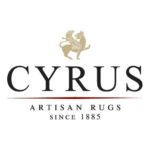 Cyrus Rugs is the largest online retailer of the finest handcrafted designer rugs and oriental carpets in Minneapolis, Minnesota. Founded in 1885, the premier company started out as a family business in Iran before breaking into the international market and exhibiting artisan pieces in major cities like London and New York.
The company eventually put down roots in Minneapolis in 1988, when brothers Arya and Alex Farahan established the Minnesota Cyrus Rugs showroom and began showcasing an extensive selection of traditional, transitional, contemporary, and tribal rugs from international designers.
More than a century later, Cyrus Rugs continues to deliver exquisite, hand-selected artisan masterpieces that perfectly suit every customer's personal design aesthetic, lifestyle, and home furnishing needs. With a lifelong dedication to quality, originality, and customer satisfaction, Cyrus Rugs remains one of the most trusted providers of top-quality luxury rugs and carpets.
Copyright © 2021 Rug Care Directory
The Rug Care Directory is Owned and Operated by Chem Max®